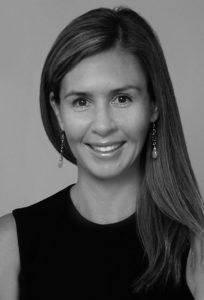 "Buying or selling a home can be a really stressful time in a person's life. I enjoy making the process easier for my clients and getting to know them along the way."
With over 17 year's experience as a realtor in northern Chicago, Sonia Madden has earned a reputation as a client centered realtor committed to helping make dreams of home ownership come true. Her energy and optimism together with her years of prior experience as an attorney, make her a valuable ally for those wishing to purchase or sell a home, no matter how difficult the market or complex the negotiation.
Sonia truly enjoys representing realty clients. In fact, her desire to form strong connections with individuals and families on a daily basis motivated her to move from the impersonal world of commercial litigation to real estate. As a small business owner, she knows first hand the stresses that come with major financial and lifestyle decisions; that knowledge allows her to make the real estate process as enjoyable and stress free as possible for her clients.
Honored as a highly effective agent from the very start of her career, Sonia consistently ranks in the top 3% of her colleagues. When working with buyers and sellers, Sonia focuses on the north end of Chicago, including Gold Coast, Old Town, Streeterville, Lincoln Park, Lakeview, North Center, Roscoe Village, Lincoln Square, Ravenswood and Andersonville. She has helped buyers move to North Shore locations such as Winnetka, Kenilworth, Wilmette and Evanston, while also helping suburban residents make the move downtown. Born and raised in Winnetka, and having lived for many years in Chicago, Sonia's understanding of both the city and North Shore market gives her a unique perspective as a guide for her clients and an advocate for their needs.
Sonia has been a member of the ChicagoHome Brokerage Network with @ Properties for more than four years and has worked with David Baran for more than a decade. Her access to the experience and expertise represented by David and the @ Properties team gives her clients enormous advantage as they embark on home buying and selling. Additionally, Sonia's clients gain the edge from David's nuanced and compelling online marketing, unmatched by anyone else.
With her years of experience, Sonia understands that buying or selling a home is not just a financial change: It's an emotional commitment. Sonia more than matches that commitment, deriving true satisfaction from her client's happiness throughout their work together. Knowledgeable and professional, Sonia exercises honesty and integrity in her dealings while making the entire process enjoyable.